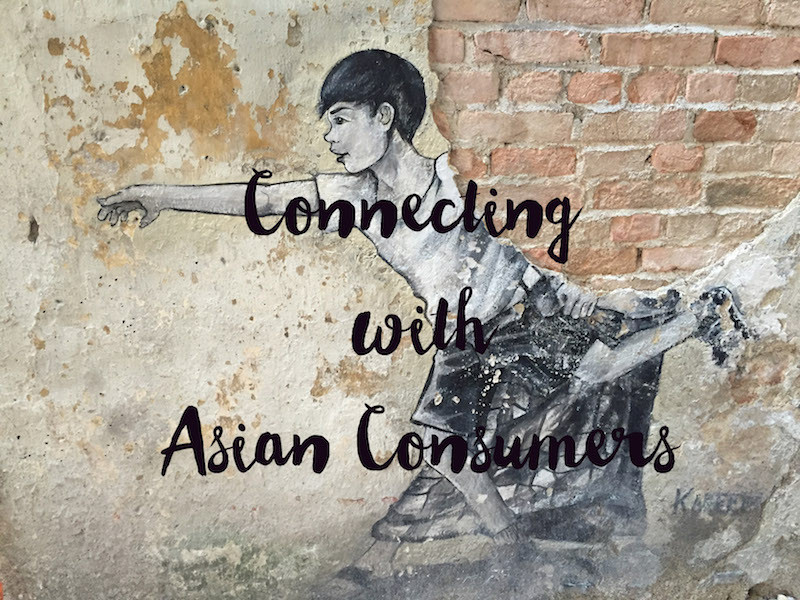 05 Jun

Interview for Marketing White Paper: How companies can connect to asian customers using new cultural trends, technology and adaptation.

I was commissioned by a friend working on a marketing white paper and I contributed insights to Asia Pacific and China on the topic:

"How companies can connect to asian customers using new cultural trends, technology and adaptation."

1. Have you seen serious blunders executed by brands to reach/connect Asian consumers recently? 

Not in recent year or two. Most brands have dedicated in market agencies to navigate the regional landscapes better.

2. What kind of real business impact do these blunders have on a brand?

Well, if the Asia Pacific region is a new entry market for brands, that could make or break a business if they didn't take into account consumer behaviour, the right channels for communication or cultural nuances in messaging. 

Timing is also important where e commerce and retail leads the pack in China, there is little room for paypal in China because alipay and wechat pay dominates the platform. 

Or other software app companies as China is evolving so much quicker than the world with well thought through UX and UI. 

Startups like Uber feel no need to play their own product rule books when entering new markets – such as an Uber Copter for helicopters in Shanghai. And in doing so, connect directly to consumer need. 

3. What can large corporations do to facilitate such localisation within their own brands? Do you see them capable of doing this? 

It depends on what are the products. Some brands do not want localisation because being an international brand is aspirational and global for emerging market audiences. 

If you refer to apps and platforms then of course it should be localised but in the luxury sector, this is not the case.

In the case of the China, many startup and tech companies see collaboration with a local partner as a way to enter an already sophisticated market. Xiaomi for eg is started by an ex google android developer.

World's largest drone producer DJI is based in Shenzhen creating amazing content across social. (well there is also the political spying implications because of how advance the technology is) 

I suppose the big thing now is "glo-cal" localisation of global brands – Airbnb does a brilliant job of this in each market.

As my focus area is China, I look at successful cases of coffee chains like Starbucks and Korean coffee joints tom tom and Maan coffee brings a lifestyle concept of "meeting friends over coffee and cakes, free wifi etc in a nice instagram perfect kind of surrounding". Korean soaps are popular globally and they also perpetuate a certain type of lifestyle concept, with a large influence on fashion trends and consumer behaviour.

Some areas of discussion include: 

Loyalty

How is the Chinese and Asian consumer using loyalty programs?

Most common are air miles, hotels (SPG programme), credit card points and dining credits that get claimed. Or F&B credits that hotels sell as memberships for more VIP treatments and value for money propositions. The same kind of spa/facial packages you sign up for, if you  buy a bundle of 10-15, you save 20-25%.

It is all very perceived value and utilitarian.

How do these club benefits differ from western executions? And how are loyalty programmes adjusted to Asian consumer behaviour?

I think most of them are global programmes, and quite impossible to pin point. But perceived value plays a huge role and family benefits given that Asians are largely more family oriented (similar to latin americans, italians, Spanish etc).