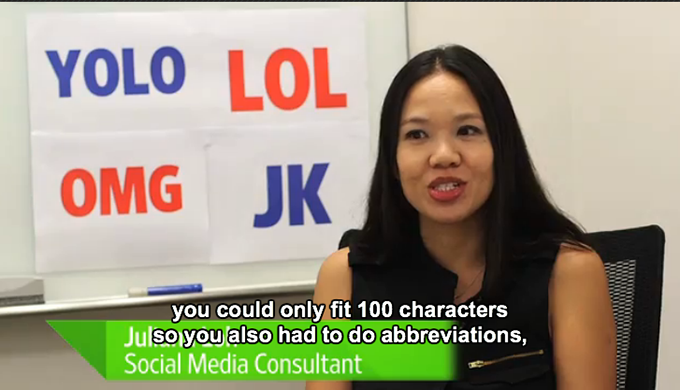 17 Oct

WSJ: Acronyms in Social Media Vernacular

The Wall Street Journal.com  producer Eva Tam and I have been in touch the last year on being interviewed for her social media stories for businesses, but our schedules never coincided with my travel schedules, until this recent piece she was working on for acronyms making it's way into social media vernacular. Here's my take on it.

Although social media abbreviations have made its way into the Oxford dictionary and the likes, I don't think it will drastically change the way we communicate at all because after social, we still come full circle back to customer service that supports the business and you would never service a customer with #FTW for e.g. selling a product, first it sounds odd and secondly it's only applicable to social media savvy people in the know, which makes it exclusive, which goes against the key rule of customer service.

Social media merely facilitates and amplifies these conversations, but the rule of communication stays, it's about staying personal, conversational and relevant – digital and their language cannot replace good old personal relationships and rapport you build in real time. So businesses definitely need not worry if they don't know what #YOLO or #FTW stands for.