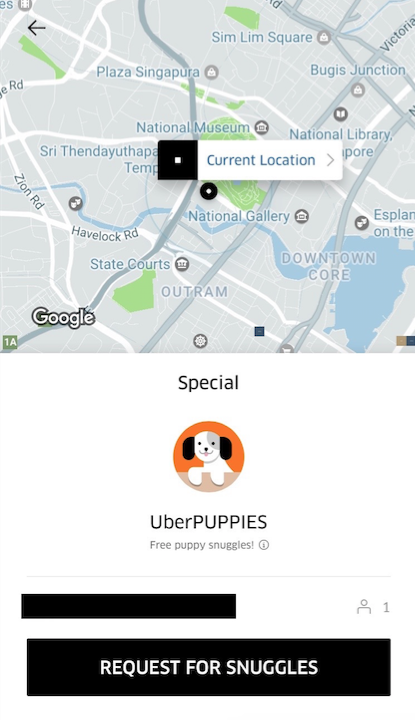 17 Dec

Uber Singapore Puppies Adoption Drive

This was such a great initiative by Uber Singapore bringing puppies to add some cheer to people's day, in partnership with SOSD for a pet adoption drive and Purina Pro the cat food brand.

I'm surprised it didn't pick up more press than it should have as it's a brilliant PR and marketing initiative. I suppose the one day 1pm-5pm window on one day only is a pretty short time frame to sustain a longevity of message and little was done to promote the the initiative before, understandably the lack of time or resources.

I am bummed that I missed the puppy snuggles, but I love the idea.

The only downside is that it might make people adopt a puppy on impulse without thinking through the responsibility of a long term commitment with pets.