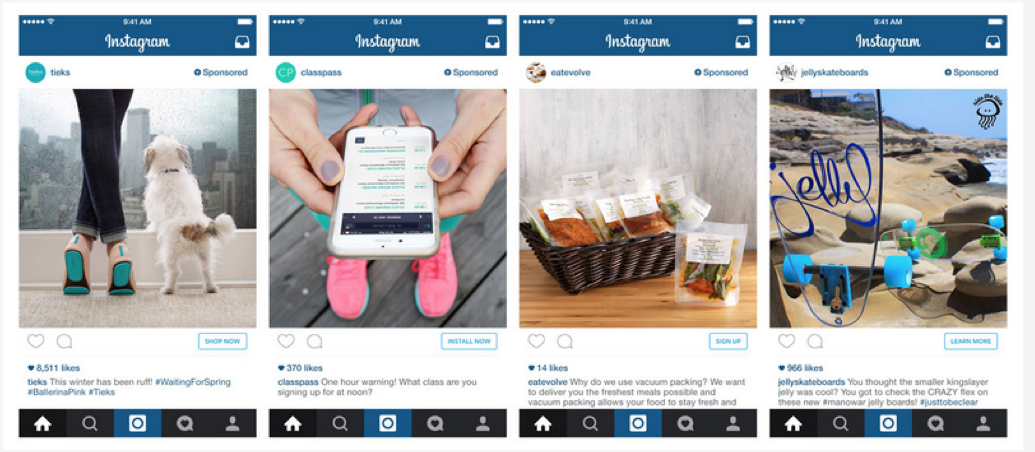 13 Oct

Instagram Ads

Well, taking a step back a little I was featured as a suggested Instagram user , my engagements never went back up and even though the large numbers look great, I would exchange it for real engaged followers – who knows the percentage of fake followers. Even posting at optimum times don't seem to get as much engagement and I started to lose a little interest, momentum and no longer religiously post daily. It feels a little discouraging, but this whole social media rat race and popularity gets tiring after a while because numbers at the end of the day really don't mean much. It's always quality over quantity and we all – caught up in the conundrum of more is more – forget that.

Well, back to ads, I was hoping for inspiring targeted feeds like this. But I am getting completely untargetted rubbish ads – so be careful of where your marketing dollars are going in the Asia Pacific region, because it sure isn't going to your target audience. I have kept clicking to hide it and that the content isn't of interest, but they continue to serve up wrong content. Maybe it takes a while to get it right, but with Facebook as its parent company you'd think that it would be a little more well thought through. It feels like a huge invasion of privacy with the stream rubbish ads popping up, because I think for many Instagram is downtime and inspiration – stream of beautiful photos – time.

Here's what my feed looks like. The image selection for one is poor, and the content…? Interesting times to watch and in the meantime, perhaps the best advice I can give is hold on to your advertising dollars and wait till Instagram figures out its ad game before you think about sponsored posts!