Canteen Diary 100914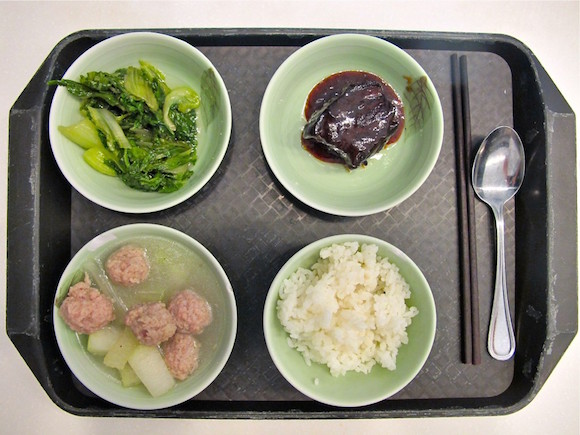 September 14 2010 is a special day to remember because all the dishes and matching variety were different on that day. It was my first time we had braised caramelised pork, which was delicious. I opted for a side of minced meat balls cooked with winter melon soup and glass noodles and a side of stir fry leafy greens that did not reek of Sichuan pepper and MSG.
Overall satisfaction: 8/10 tops!
I haven't had time to fulfil the 3 times a week canteen dining due to endless running about, entertaining and an exciting new café slated to open next week round the corner, serving enticing wraps (sambal prawn, peking duck..), salads (pumpkin couscous, salad niçoise…) and delicious coffee blends to go alongside beautiful cupcakes that aren't too sweet and completely natural—without the side of preservatives and colouring.